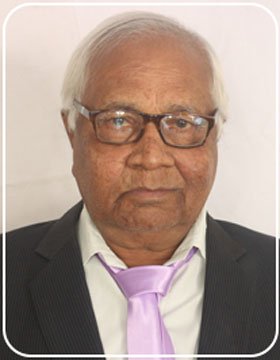 Shri Manharlal T. Shah
President
On Behalf of "The National Education Society" an august Education body,
I welcome you all with both arms open The NES is the oldest Education Society in this region specially started with the aim of providing education to socially and economically backward children. Developing to the path of achievements now running Gujarati, Hindi and English Medium School in the same campus.

As we do know, we are fortunate to welcome a complement of able new leaders helping launch The NES's New Project "The Dream Partners" Most of them are familiar from past roles here. They ultimately matter in so far as they advance our enduring academic purpose to educate students to lead lines of meaning and value to better fathom the world we inhabit to conserve and interpret the knowledge of generations, to marry rigor and imagination in the pursuit of new ideas, to serve society in ways a technically grown economy.

With all your kind generosity hope to completion of "Dream Project with our Fly High".

Assuring that the region would get new generation of well educated trained and skilled human resource of course well cultured civilians to the society. I appeal you all for Gifting CSR fund to fulfill the financial assistance for the successfully completion of this dream project and soon The NES will be in the strong position to provide all sorts of infrastructural facilities and technical assistance to our pursuing students.
Kids are future of The Nation